Lee & Associates Vancouver Receives 2022 CoStar Power Broker Awards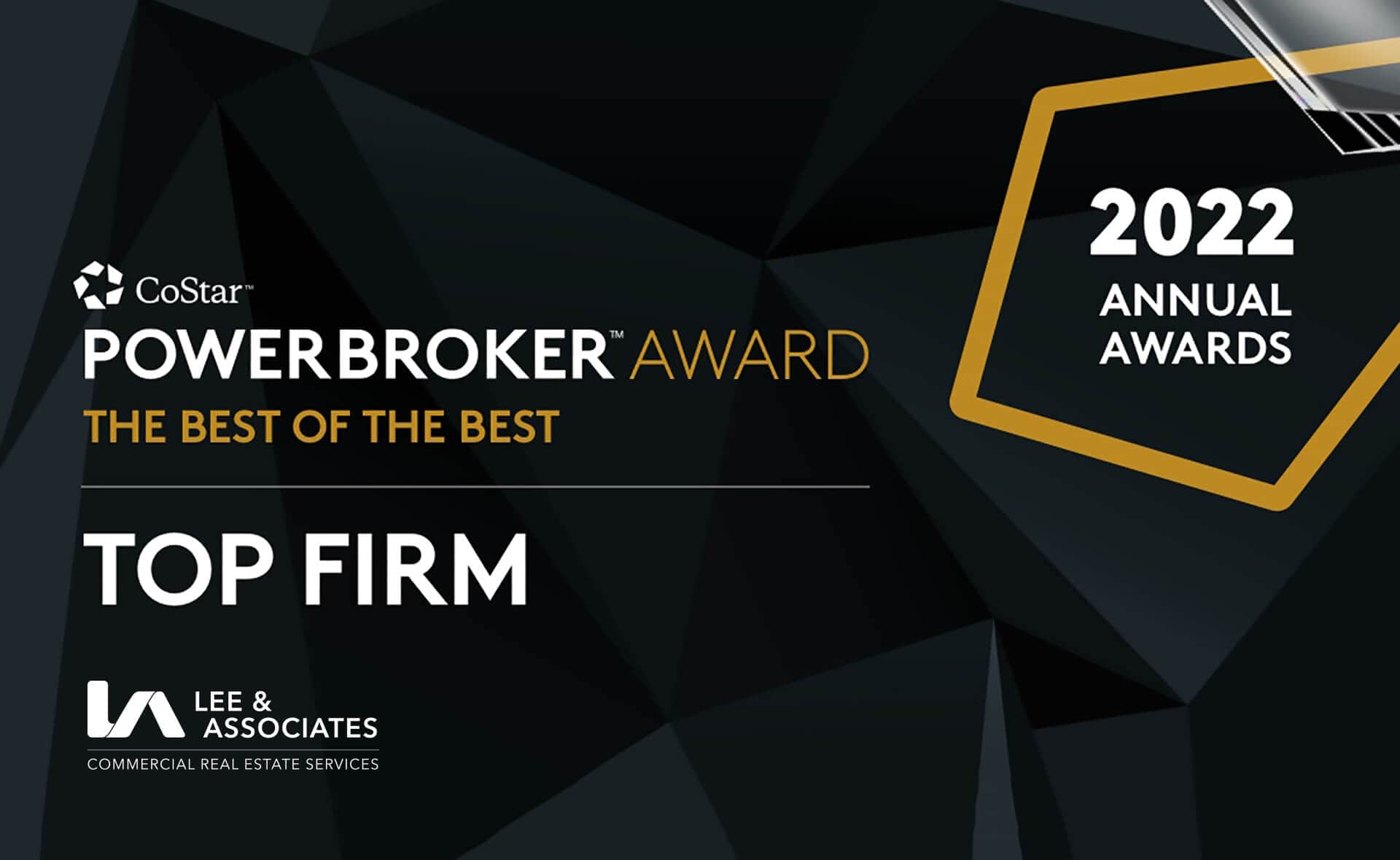 CoStar Group has announced the recipients of the 2022 CoStar Power Broker Award, recognizing professionals and firms who closed the highest transaction volume in commercial real estate deals and leads in their respective markets.
Lee & Associates has been recognized as a Top Leasing Firm in the Vancouver market, receiving this industry award for the seventh consecutive year — thanks to the hard work of our entire team of professionals.
In addition, please help us in congratulating the brokers in our office who received individual awards for being among the most active dealmakers in the market for 2022:
Sebastian Espinosa  – Top Industrial Leasing Broker
Neil McAllister – Top Retail Leasing Broker
Sean Ogilvie – Top Retail Leasing Broker
We would also like to congratulate all the Lee & Associates offices and professionals across Canada and the U.S. that won awards in their markets. You can view the full list from all markets here.
ABOUT LEE & ASSOCIATES VANCOUVER
Lee & Associates Vancouver provides full-service commercial and industrial real estate services tailored to meet all our clients' needs. We have proudly served the Metro Vancouver market for over 50 years under the banners Town Group Realty, J.J. Barnicke, DTZ, and now Lee & Associates—the largest broker-owned firm in North America with over 75 offices and 1,500+ professionals throughout the United States and Canada. Our professionals regularly collaborate to make sure they are providing their clients with the most advanced, up-to-date market technology and information. For the latest news from Lee & Associates Vancouver, visit leevancouver.com or follow us on LinkedIn, Facebook, and Twitter.