Lee & Associates Vancouver Expands Services to Include Business Brokerage
VANCOUVER, BC – May 15, 2020 – The Vancouver office of Lee & Associates is excited to announce the addition of John-Erik Grain to its team, expanding its brokerage service offerings into business sales and acquisitions.
John-Erik's focus is on confidential strategic business sales and acquisitions over $1M in the Western Canadian marketplace and represents both buyers and sellers during the transaction process. He presents life-changing business solutions and exit strategies for his clients by blending his expertise in business transactions, valuations, and commercial real estate sales. With this niche approach to business transactions John-Erik has worked with thousands of business owners and has completed dozens of business/property transactions.
Prior to joining Lee & Associates, John-Erik was most recently at Business Finders Canada for six years as a business broker. In 2019 he was the top producer by volume for business transactions in BC specializing in manufacturing, industrial processes, wholesale & distribution, medium tech, and contractors & consulting businesses.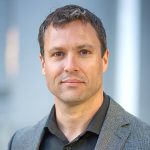 ABOUT LEE & ASSOCIATES VANCOUVER
Celebrating 50 years in business, Lee & Associates Vancouver is a full service commercial real estate firm. Lee & Associates is the largest broker-owned firm in North America with over 60 offices in the Canada and the United States. Lee & Associates provides superior market intelligence in office, industrial, retail, investment, and appraisal to meet the specialized needs of our clients. For more information, visit leevancouver.com.