Q1 2021 North America Market Reports Released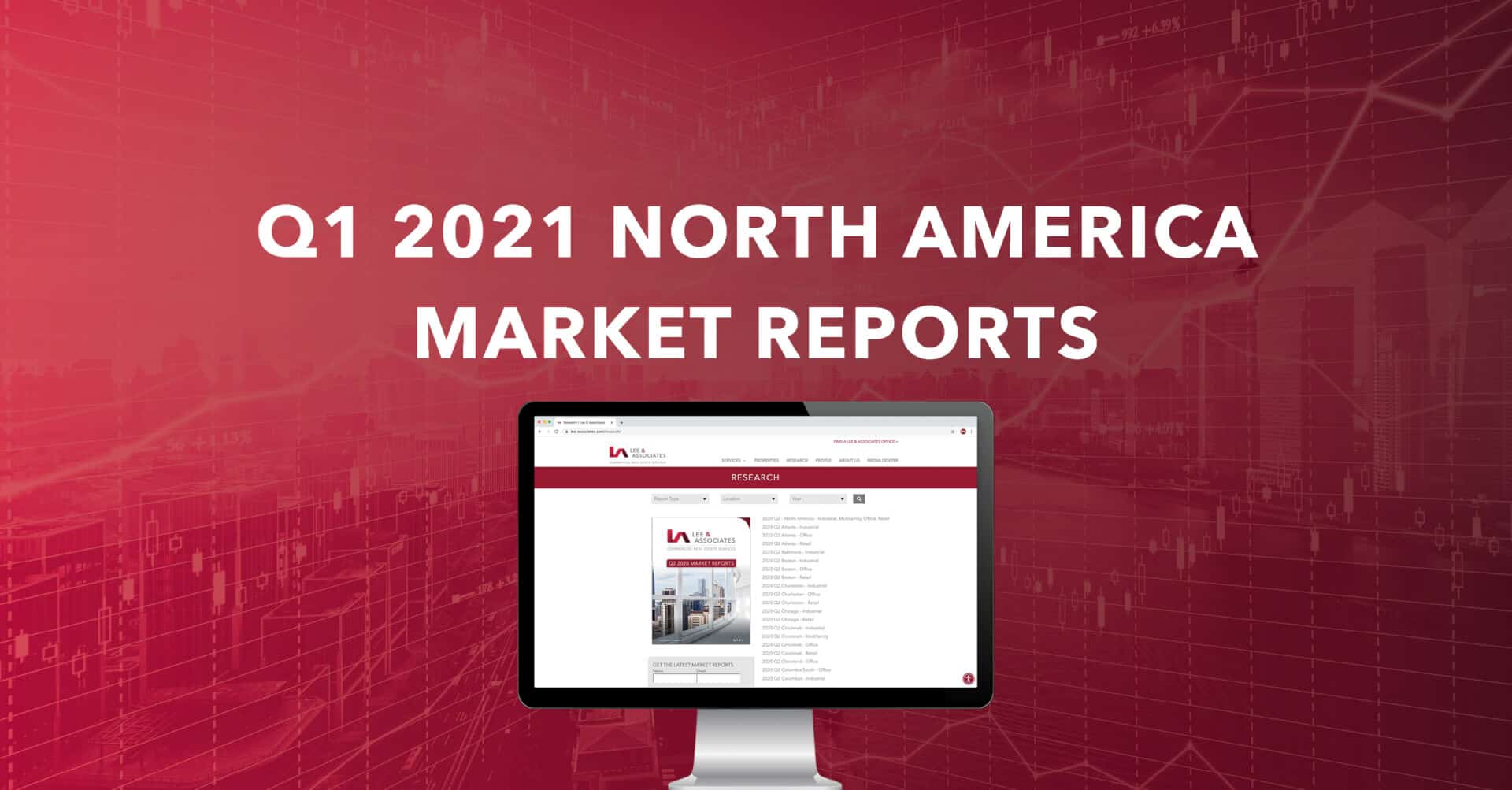 Lee & Associates has just released Q1 2021 North America industrial, office, retail, and multifamily market reports.
Metro Vancouver Industrial Market Overview
Strong fundamentals have made Metro Vancouver's industrial real estate the best performing sector during this past year of accelerated change. For Q1 2021, availability rates remain tight at 3.2%; market rents increased 5.5% to $14.30 per square foot; and market sale prices escalated to $314 per square foot.
Large tenants continue to vie for space in close proximity to the Port of Vancouver, the busiest port in Canada. Construction of Walmart Canada's new 300,000 square feet cold storage site in Surrey's Campbell Heights Industrial area started earlier this year and is expected to complete in mid-2022. Industrial demand has been consistent in Metro Vancouver – continued growth is expected for the rest of 2021 as well as in the coming years.
Metro Vancouver Office Market Overview
Weak leasing activity paired with small blocks of new construction coming to market have cause negative absorption in Metro Vancouver's office sector for the first time in five years. Yet asking rates have held relatively firm, as landlords bet on a quick recovery back to pre-pandemic levels.
Sale volume for 2020 reached $595 million, only 35% of the three-year average of $1.7 billion. The largest purchase of the year, 375 Water Street, was negotiated before the pandemic commenced. Some are concerned by the 8.2 million square feet of new construction that is now underway, however, 66% is already pre-leased. Despite slowing down, Metro Vancouver remains one of the top office markets in North America.
Stay up to date – to receive our market insight as soon as they become available, subscribe here.