Lee & Associates Negotiates 10-Year Lease of a New State-of-the-Art Industrial Building in South Vancouver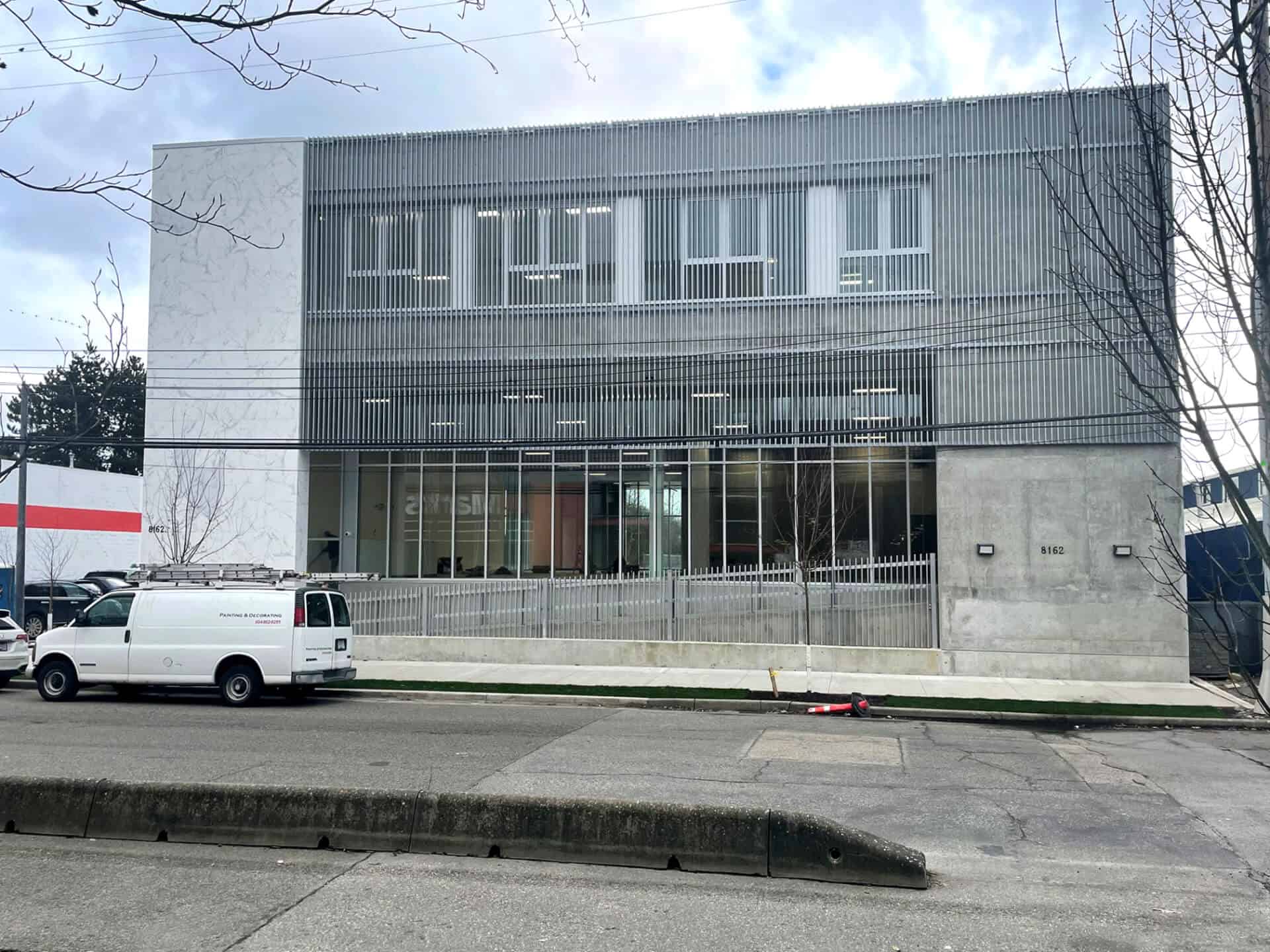 VANCOUVER, BC – Lee & Associates has successfully negotiated a 10-year lease of a brand new full building opportunity in the South Vancouver industrial area with a Fortune 500 Company.
The recently completed 19,725 SF state-of-the-art building at 8162 Ontario Street features a heated rooftop deck with views, covered loading area, a heavy-duty freight elevator, high ceilings, extensive glazing, ample on-site parking, and access/egress from the street and two alleyways.
Lee & Associates Vancouver's Tony Capolongo represented the landlord, while Alain Riviere from CBRE represented the tenant.
ABOUT LEE & ASSOCIATES VANCOUVER
Lee & Associates Vancouver provides full-service commercial and industrial real estate services tailored to meet all our clients' needs. We have proudly served the Metro Vancouver market for over 50 years under the banners Town Group Realty, J.J. Barnicke, DTZ, and now Lee & Associates—the largest broker-owned firm in North America with over 75 offices and 1,500+ professionals throughout the United States and Canada. Our professionals regularly collaborate to make sure they are providing their clients with the most advanced, up-to-date market technology and information. For the latest news from Lee & Associates Vancouver, visit leevancouver.com or follow us on LinkedIn, Facebook, and Twitter.