New Downtown Vancouver Office Building Construction Update
Construction is well under way for 3 high-profile office building developments surrounding our Lee & Associates office in downtown Vancouver and we've taken some photos of the current progress.
Expected completion is Q1 2020
147,000 SF | 100% preleased to Amazon
Status: The green roof of the 9 storey building has been built. Building exterior glazing is being installed on the lower floors.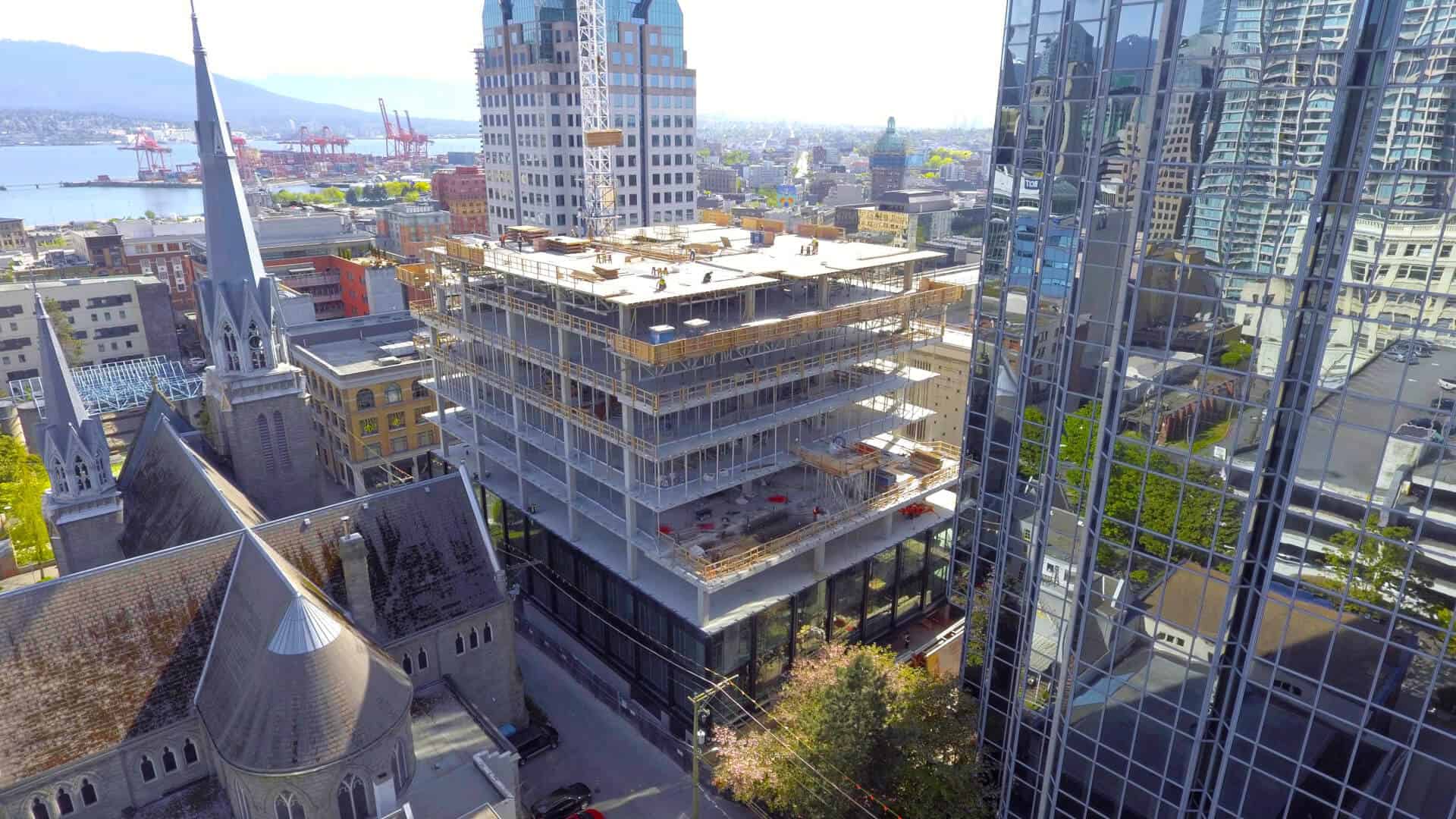 THE POST REDEVELOPMENT BY QUADREAL
Expected completion is Q3 2022/Q2 2023
1,085,907 SF | 40% preleased to Amazon
Status: Demolition of the floors and openings inside of the existing building is ongoing. 76 of 120 footings have been replaced to date and shoring work for West Georgia Plaza continues.